Our monthly book clubs take place on the first Monday and Wednesday of the month, unless otherwise stated.  We read the same book for both evenings, so you can always swap if the dates clash with other commitments. We read a wide range of predominantly modern fiction and always enjoy a very entertaining discussion over a glass of wine or two.  We charge £3 per evening and everyone is welcome!
We are delighted to announce that as from June we will also be running two daytime Book Clubs on the first Monday and Friday of the month at 10.30am in the shop.  We will be reading the same book as the evening club to allow flexibility.  Do contact us if you would like more information.
JUNE BOOK CLUB – Monday 3rd June at 10.30am and 7pm, Wednesday 5th June at 7pm and Friday 7th June at 10.30am in the Bookshop.
The book for June is Jeanette Winterson's Why be happy when you could be normal?
In 1985 Jeanette Winterson's first novel, Oranges Are Not the Only Fruit, was published. It was Jeanette's version of the story of a terraced house in Accrington, an adopted child, and the thwarted giantess Mrs Winterson. It was a cover story, a painful past written over and repainted. It was a story of survival.  This book is that story's silent twin. It is full of hurt and humour and a fierce love of life. It is about the pursuit of happiness, about lessons in love, the search for a mother and a journey into madness and out again.  It is generous, honest and true.
MAY BOOK CLUB – Monday 29th April and Wednesday 1st May at 7pm in the Bookshop.
Please note that due to the May Bank Holiday, we will be running the Monday book club in April! "The Reluctant Fundamentalist" is Mohsin Hamid's thrillingly provocative international bestseller. It was shortlisted for the Man Booker prize in 2007 and is now a major film directed by Mira Nair and starring Kate Hudson and Kiefer Sutherland. Challenging, mysterious and thrillingly tense, "The Reluctant Fundamentalist" is a vital read teeming with questions and ideas about some of the most pressing issues of today's globalised, fractured world.
APRIL BOOK CLUB – Monday 8th and Wednesday 10th April at 7pm in the Bookshop.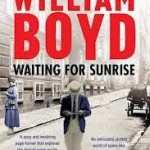 Please note that due to the Easter Weekend, we will be running the book club a week late in April.  This month we are reading the latest novel by best-selling author William Boyd, whose novel Restless was dramatized and shown on BBC1 in December 2012.  Waiting for Sunrise is set in Vienna, 1913. Lysander Rief, a young English actor, sits in the waiting room of the city's preeminent psychiatrist as he anxiously ponders the particularly intimate nature of his neurosis. When the enigmatic, intensely beautiful Hettie Bull walks in, Lysander is immediately drawn to her, unaware of how destructive the consequences of their subsequent affair will be.  One year later, home in London, Lysander finds himself entangled in the dangerous web of wartime intelligence – a world of sex, scandal and spies that is slowly, steadily, permeating every corner of his life…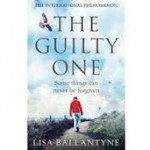 MARCH BOOK CLUB – Monday 4th and Wednesday 6th March at 7pm in the Bookshop.
Deeply psychological and full of suspense, The Guilty One is already an international phenomenon and one of the most talked-about books of the year.  Daniel Hunter has spent years defending lost causes as a solicitor in London. But his life changes when he is introduced to Sebastian, an eleven-year-old accused of murdering an innocent young boy.  As he plunges into the muddy depths of Sebastian's troubled home life, Daniel remembers his own difficult childhood and makes him question everything he ever believed in.
FEBRUARY BOOK CLUB – Monday 4th and Wednesday 6th February at 7pm in the Bookshop.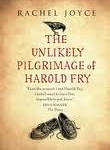 This month we will be reading a first novel by Rachel Joyce who has written over 20 original plays for Radio 4. The Unlikely Pilgrimage of Harold Fry is described by The Spectator as 'a brilliant and charming novel: full of comic panache yet acute and poignant'.  When Harold Fry leaves home one morning to post a letter, with his wife hoovering upstairs, he has no idea that he is about to walk from one end of the country to the other.  He has no hiking boots or map, let alone a compass, waterproof or mobile phone.  All he knows is that he must keep walking.  To save someone else's life.  See the author's interview with Richard and Judy here:
whatshalliread.info/index.php/richardandjudyspring2013/ … #haroldfry

JANUARY BOOK CLUB – Monday 7th and Wednesday 9th January at 7pm in the Bookshop.
We will be heading to Swaziland during December for our January read: When Hoopoes go to Heaven by Gaile Parkin, author of Baking Cakes in Kigali.  Described as 'warm, funny and brimming with life' this is a tale of life in Africa told through the innocent eyes of a ten-year old boy which will capture your imagination and restore your faith in humanity.


DECEMBER BOOK CLUB – Monday 3rd and Wednesday 5th December at 7pm in the Bookshop.
On a hot summer s afternoon, Ursula Salter runs sobbing from the loch on her parents Scottish estate and confesses, distraught, that she has killed Michael, her 19-year old-nephew.  But what really happened? No body can be found, and Ursula s story is full of contradictions. In order to protect her, the Salters come up with another version of events, a decision that some of them will come to regret.   Narrating from beyond the grave, Michael takes us to key moments in the past, looping back and back until – finally – we see what he sees.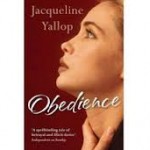 NOVEMBER BOOK CLUB – Monday 5th and Wednesday 7th November at 7pm in the Bookshop.
This month we will be talking about Obedience by Jacqueline Yallop. Sister Bernard has lived in a grey-stone convent in rural France for more than seventy years. Now, the three remaining women must pack away their few possessions into wooden boxes, preparing to leave the building that has been their home for decades.   For Sister Bernard the quiet monotony of the religious life has protected her from memories of the past – the disgrace of when she was a young woman in wartime France; when her devotion to God faded in the face of her need for a young Nazi soldier; and when she experienced the full horror and violence of war.
OCTOBER BOOK CLUB – Monday 1st and Wednesday 3rd October at 7pm in the Bookshop.
The Hundred-Year-Old Man Who Climbed Out of the Window and Disappeared
It all starts on the one-hundredth birthday of Allan Karlsson. Sitting quietly in his room in an old people's home, he is waiting for the party he-never-wanted-anyway to begin and decides instead to climb out of his bedroom and make his getaway.  So begins his picaresque and unlikely journey involving criminals, several murders, a suitcase full of cash, and incompetent police. As his escapades unfold, we learn something of Allan's earlier remarkable life in which he helped to make the atom bomb, became friends with American presidents, Russian tyrants, and Chinese leaders and was involved in many key events of the twentieth century. Already a huge bestseller across Europe, this is a fun, feel-good book for all ages.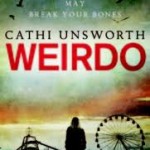 SEPTEMBER BOOK CLUB – Monday 3rd and Wednesday 5th Septeber at 7pm in the Bookshop. Weirdo by Cathi Unsworth is a  disturbing thriller described by the Sunday Telegraph as a 'gripping tale of adolescent angst and genuine evil'.  Something to get your teeth into as the nights draw in!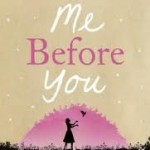 AUGUST BOOK CLUB – Monday 6th and Wednesday 1st August at 7pm in the Bookshop. A book to make you laugh and cry in equal measure…'Moyes does a majestic job of conjuring a cast of characters who are charismatic, credible and utterly compelling; Lou and Will are a couple who readers will take to their hearts as they did One Day's Emma and Dex' (The Independent )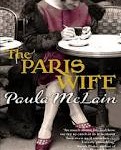 SUPPER BOOK CLUB – Tuesday 17th July at The Cookery Workshop – 7pm. The Paris Wife by Paula McLain.  Chicago, 1920: Hadley Richardson is a shy twenty-eight-year-old who has all but given up on love and happiness when she meets Ernest Hemingway and is captivated by his energy, intensity and burning ambition to write. After a whirlwind courtship and wedding, the pair set sail for France. But glamorous Jazz Age Paris, full of artists and writers, fuelled by alcohol and gossip, is no place for family life and fidelity.
Choose from either starter and main or main and dessert
Two courses for £18 and three courses for £21
Starters
Radicchio, walnut and parmesan salad
Melon with Parma Ham
Main Course
Fillet of 'White Fish' in herb crumbs with a fresh tomato sauce
Escalope of Pork with fresh pesto
Mediterranean Feast of a Tart (V)
Served with Fondant Potatoes & Summer Salad
Dessert
Eton Mess with Summer Berries
Strawberry Shortbread with Crème Chantilly
Choice of freshly ground Italian coffee or speciality tea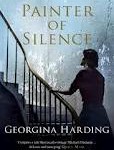 JULY BOOK CLUB – Monday 2nd and Wednesday 4th July at 7pm in the Bookshop. SHORTLISTED FOR THE ORANGE PRIZE FOR FICTION 2012 Iasi, Romania, the early 1950s. A nameless man is found on the steps of a hospital. Deaf and mute, he is unable to communicate until a young nurse called Safta brings paper and pencils with which he can draw.  Slowly, painstakingly, memories appear on the page.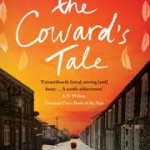 JUNE BOOK CLUB – Please note that due to the Bank Holidays, the Monday group will meet on Monday 11th June and the Wednesday as normal on 6th June at 7pm in the Bookshop. Set in a Welsh mining town, this is the story of a number of the men of the town, both past and present, and the women who mothered them, married them and mourned them, who are bound together by the echoes of the Kindly Light tragedy and by the mysterious figure of Ianto Passchendaele Jenkins, whose stories of loyalty and betrayal, loss and love, form an unforgettable, spellbinding tapestry.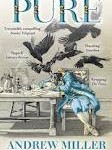 MAY BOOK CLUB – Please note that due to the Bank Holiday, the Monday group will meet on TUESDAY 1st May and then Wednesday as normal on 2nd May at 7pm in the Bookshop.
The 2011 Costa Book of the Year, Pure by Andrew Miller is a rich historical novel, filled with the sights, sounds and more significantly smells of Paris in 1785!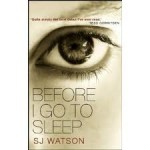 APRIL BOOK CLUB – Monday 2nd and Wednesday 4th April at 7pm in the Bookshop.
A gripping psychological thriller exploring the terrifying life of a woman who has developed a form of amnesia, which leaves her waking up every day wondering who she is and how whe ended up living in this strage house with this strange man who tells her he is her husband.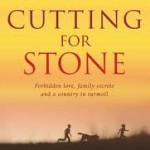 MARCH BOOK CLUB – Monday 5th and Wednesday 7th March at 7pm in the Bookshop.
Set in Addis Ababa in the 1960s  '70s and '80s this is an epic tale of birth, love, death and loyalty, described by The Times as 'a huge, rich ambitious tapestry of a novel…tremendous'

SUPPER BOOK CLUB WITH ALISON PICK - Monday 27th February, 7pm at The Cookery Workshop.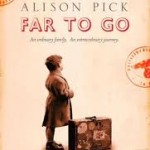 Join Man Booker longlisted author Alison Pick for a literary supper at The Cookery Workshop as part of her five day UK tour.  Alison will be talking about her most recent novel Far To Go, a powerful and profoundly moving story about one family's epic journey to flee the Nazi occupation of their homeland in 1939.  The novel is inspired by the lives of Alison'[s own grandparents who fled their native Czechoslovakia for Canada during the Second World War.
Tickets: £25 to include a 2 course buffet supper, wine & coffee with 10% off the book.
FEBRUARY BOOK CLUB – We will not be having a meeting this month.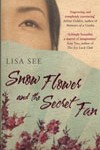 JANUARY BOOK CLUB -  Monday 9th and Wednesday 11th January at 7 p.m. in the Book shop
A magical depiction of a  secret world.  The  customs and enduring female friendships are wonderfully portrayed in this beautifully written novel.
DEC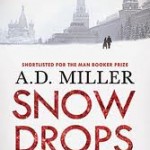 EMBER BOOK CLUB -Monday 5th and Wednesday 7th December at 7pm in the Book Shop.

Describe d by The Times as 'totally gripping' this is a thriller set in Russia, where snowdrops are the bodies that float up into the light in the thaw.

SUPPE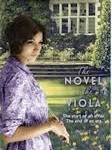 R BOOK CLUB - Wednesday 23rd November at Frinton Golf Club.  7pm for 7.30pm.  This month we are delighted to welcome back the author Natasha Solo mons who will be telling us more about her latest book The Novel in the Viola. Tickets are £25 for a 2 course supper with coffee.

NOVEMBER BOOK CLUB – Monday 7th and Wednesday 9th November in the shop at 7pm. A lex Clark in The Guardian describes this novel as 'a captivating yarn of high seas and even higher drama'.  The story begins and ends in the squalor of 19th-century Wapping, but at its heart is a mission to the South Pacific and the story of the hazy line between camaraderie and rivalry and of the bonds both forged and broken in extreme adversity.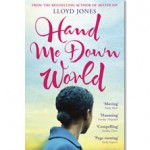 OCTOBER BOOK CLUB – Monday 3rd and Wednesday 5th October in the shop at 7pm.  Hand Me Down World  by Lloyd Jones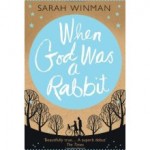 SUPPER BOOK CLUB - Wednesday 29th September at Coastalfoods.  7pm.  This month we will be discussing the wonderful debut by Sarah Winman When God Was a Rabbit. £18 for 2 courses and £21 for 3 courses.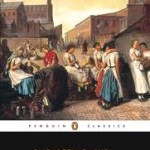 SEPTEMBER BOOK CLUB – Monday 5th and Wednesday 7th September in the shop at 7pm.  Mary Barton by Elizabeth Gaskell. A classic tale which richly describes the social divide of the Dark Satanic Mills during the Industrial Revolution.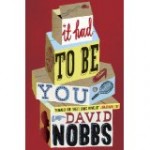 AUGUST BOOK CLUB – Monday 1st August and
Wednesday 3rd August in the shop at 7pm. It Had to Be You by David Nobbs.  Something a little lighter for the summer, this was described by Michael Palin as 'One of the most noisily funny books I have ever read'.
JULY SUPPER BOOK CLUB – Wednesday 20th July and Thursday 21t July at Coastalfoods. The Life of an Unknown Man by Andrei Makine. Two men meet in St Petersburg and one reveals an incredible tale of extreme suffering, courage and extraordinary love.  Described by John Humphrys as 'utterly compelling'.
MENU FOR JULY 2010
2 courses – £15 or 3 courses £18
Prawn and fennel cocktail
Summer bean, olive and mozzarella salad
****
Fillet of "white fish" Cafe de Paris  ( herb butter) delicious &  Bryan's secret recipe!
Slow roasted chicken with vermouth
Grilled goats cheese with salad and pepper coulis
***
Poppy seed cheesecake
Mini drop scones with chocolate and caramelized pears
All served with new potatoes and salad

JULY BOOK CLUB – Monday 4th July & Wednesday 6th July. The Leopard's Wife by Paul Pickering is described by The Times as 'Brilliant' and tells the tale of forbidden love in an impossible land.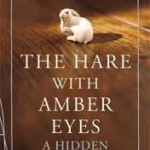 JUNE BOOK CLUB – Wednesday 1st and Monday 6th June. The Hare with the Amber Eyes won the 2010 COSTA Biography Award and was described as 'Wise, strange and gripping' by A S Byatt, GUARDIAN Books of the Year.

MAY BOOK CLUB – Wednesday 4th May and Monday 9th May, 7pm in the shop. Room was shortlisted for the Man Booker prize and is also shortlisted for the Orange Prize.  It is a truly original, though slightly disturbing tale told through the eyes of an innocent 5 year old boy.

APRIL BOOK CLUB – Monday 4th and Wednesday 6th April, 7pm in the shop 'Enthralling…A dark, frightening, instructive tale' Literary Review, set in the ancient port of Salonika in 1940.
MARCH SUPPER BOOK CLUB – PLEASE NOTE THIS HAS NOW CHANGED TO APRIL!


Wednesday 27th  and Thursday 28th April 2011
Join us for lively conversation and Jo & Bryan's delicious food
at The Cookery Workshop in Ashlyn's Road. This month we will be discussing Rose Tremain's latest novel 'Trespass'. 'Thrilling…a terrific book' The Times, yet rather an uncomfortable tale of lonliness and regret.  An isolated stone farmhouse in southern France becomes the nucleus of a bizarre sequence of events: a terrified child, a missing brother, a sister desperate for revenge…you have to read it to find out what happens to them all!
March Menu 2011
Starter
Smoked salmon and basil tart with a cucumber salad
OR
Pork rillettes with fennel, walnut, parsley and lemon dressing
Main course
Pork Weiner schnitzel (Can be gluten free)
OR
Grilled white market fish with a pepper coulis
Vegetarian option
Potato leek and ricotta cheese frittata
All served with potato and green salad
Dessert
Ginger mousse
OR
Cranachan rhubarb sundae
Freshly ground coffee or speciality teas
MARCH BOOK CLUB
Wednesday 2nd  and Monday 7th March 2011

And now for something completely different – 'A beautiful little love story' Alexander McCall Smith – 'Words cannot convey the slow-burning pleasure of this novel' The Times.  We would like to indroduce you to 'Major Pettigrew's Last Stand' by Helen Simonson.  If you enjoyed 'Mr Rosenblum's List' you will love this!  Fingers crossed!!
FEBRUARY BOOK CLUB
Wednesday 2nd  and Monday 7th February 2011

This month we will be reading 'Sister' by Rosamund Lupton.  Both Judith and I found this a compelling read – a thriller, but written in the form of a letter from one sister to another.  Jeffery Deaver describes it as 'truly marvellous!…'Sister' exists in that rare place where crime fiction and literature coincide.'  We hope you enjoy it too!
JANUARY BOOK CLUB
Wednesday 5th and Monday 10th January 2011
Introducing our first 'Book Swap'.  Bring along a book that you love and would love to share with another bookclubber and take home someone else's beloved book…it's as simple as that!  As we are all local and know each other well, if you would like your book back, then we are happy to do a 'Book Loan' instead!
DECEMBER SUPPER BOOK CLUB
Tuesday 7 December and Wednesday 8 December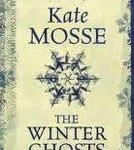 To continue our frosty theme, we have chosen     Kate Mosse's 'Winter Ghosts' for our December Supper Book Club.  Described as 'a wonderfully haunting winter's tale', it is the story of a man grieving for his brother who was lost in the Great War.   He takes a trip to the French Pyrenees, where he uncovers an appalling secret that has lain dormant for 700 years…
Supper Book Club Menu
Coastal Foods – £15 for two courses or £18 for three
DECEMBER BOOK CLUB READ
Monday 29th November and Wednesday 1st December in the shop at 7pm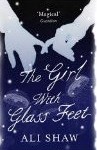 Getting into the Christmas mood with a modern fairy tale '..a magical fable of fate and resignation'  GUARDIAN.  Ida MacLaird is slowly turning into glass, so returns to the strange, enchanted island where she believes the transformation began.
NOVEMBER BOOK CLUB READ

Monday 1st and Wednesday 3rd November 7pm in the Book Shop.
A fascinating insight into New York life in the 1970s told through the eyes of 11 different characters, all of whom are affected in some way by the amazing feat of  Phillippe Petit, who walked a tightrope wire between the Twin Towers on August 7th, 1974.
OCTOBER BOOK CLUB READ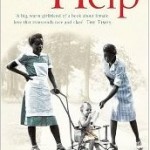 This month we are reading The Help by Kathryn Stockett. Set in Jackson Mississippi 1962, 'where black maids raise white children, but aren't trusted not to steal the silver….'
'Stockett is brilliant on people, on food, on relationships, on the weather. Draws you completely into a world of okra and fried chicken and peach cobbler' Daily Telegraph
Next meeting Monday 4th October and Wednesday 6th October at 7.00 p.m.
SEPTEMBER BOOK CLUB READ

The Devil's Music – Jane Rusbridge
A deeply moving tale which evokes memories of the 1950s and  childhood seaside holidays, together with the unravelling of family ties.
SEPTEMBER SUPPER BOOKCLUB.

We are meeting at Coastal Foods on Wednesday 1st and Thursday 2nd September at 7.00 p.m. to discuss Aphrodite's Workshop for Reluctant Lovers by Marika Cobbold. Described by The Times as 'Wise, witty and wonderfully accurate about the state of modern love.' We are taking bookings now so do join us. There will be an opportunity to meet the author at the Frinton Literary Festival on the Book Group session on Saturday evening. Look out for full details on the Literary Festival beach hut tab.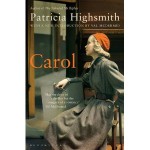 AUGUST BOOK CLUB READ
This month we are reading Carol by Patricia Highsmith. It was written in the 50′s and is about a love developing between two women in 1950′s New York
'Has the drive of a thriller but the imagery of a romance … This is a book that is hard to set aside; it demands to be read late into the night with eyes burning and heart racing' Val McDermid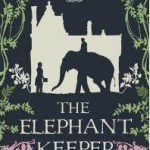 JUNE BOOK CLUB
This month's book is The Elephant Keeper by Christopher Nicholson which was shortlisted for the Costa Novel Award 2009.
It tells the story of the elephant, Jenny and Tom the stable boy who cares for her.
It is the story of an extraordinary friendship and understanding between a young man and a beautiful intelligent beast.
'Like the elephant at its centre, Nicholson's book is gentle, profound and sweet-natured' Observer

MAY BOOK CLUB
For May we have chosen 'We are all made of Glue' by Marina Lewycka and the dates are Tuesday 4th and Wednesday 5th May.
Described by the Literary Review as 'Hilarious.  A big-hearted confection of the comic and the poignant', we hope this will provide a light-hearted departure from our last few books, yet still give plenty to talk about at the meeting.
NEWS UPDATE
April's book was 'A Children's Book' by A S Byatt, which elicited very different reactions from our bookclubbers.  It was definitely a case of 'you either love it or you hate it'!  However, this did generate some fascinating discussion, which is always good.
A GOLD STAR definitely goes to Mair Boothby who was the ONLY person in the Monday night group to have finished the book.  Well done Mair!
Caxton's Supper Book Club is delighted to present author Georgina Harding
Thursday, 13th May 2010 Piatto's Restaurant 7.00 for 7.30pm
Georgina Harding, author of May's supper book club read 'The Spy Game' will be joining us at Piatto's to talk about the book and her experience as a writer.
Described by The Times as 'Superb – beatifully written, utterly gripping', 'The Spy Game' is a tale about loss, history, memory and the imagination. According to The Independent on Sunday Georgina Harding's writing is 'Elegant …Lucid, seamless' and The Daily Telegraph consider her to be 'a writer of great precision and melancholy'.
We are thrilled that Georgina has agreed to come and talk to us and very much look forward to seeing you there.
Tickets are available from Sally or Judith at Caxton's at a cost of £18.00 which includes 2 courses from a set menu and coffee. As Piatto's is a licensed restaurant, guests are invited to purchase their own drinks.
Please note last date for bookings is Thursday 6th May.