IndieBound Book Recommendations
Books recommended to you by Independent Booksellers across the UK.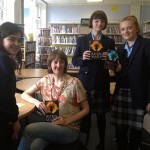 VISIT FROM AUTHOR LAURA POWELL – Wednesday 24th April 2013
Laura visited CCHS and St Mary's School in Colchester to talk about her two great books Burn Mark & Witch Fire.  Inspired by a school project on witchcraft, Laura's main character Glory is a young witch who was brought up on a council estate in the East End surrounded by gangsters. In a strange twist of fate, she ends up on the run with Lucas, who is the son of a wealthy and very powerful witch-finder.   In the second book, Witch Fire, the two go on a secret government mission to Switzerland and South America to hunt down a murderous terrorist organisation.  We have signed copies of these great thrillers in the shop with £1 off RRP.
WORLD BOOK DAY 2013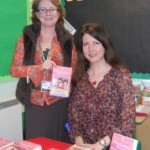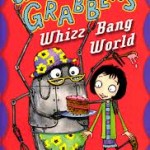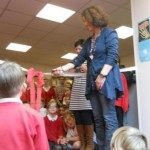 World Book Day was last Thursday – 7th March and we had a very busy day indeed!  Tendring Technology College lower school were busy designing robots for their adopted author Charlotte Haptie, who has published two children's books with crazy robot characters – Granny Grabbers' Whizz Bang World and Granny Grabbers Daring Rescue, as well as running a Book Fair which we organised for them.  We also took Book Fairs into Tendring Technology College  upper school, Kirby Primary, Frinton Primary and Walton Primary.  Author Erica-Jane Waters' new book Petticoat Pirates was published on World Book Day, so she came all the way from Northamptonshire to work with Key Stage 2 pupils at Kirby Primary School, making pirate eye-patches and designing sea monsters!  Meanwhile local author Veronique Eckstein who has published two delightful picture books set on Mersea Island – The Christmas Seal and Mersea Mick – was at Frinton Primary to open their new School Library and to talk to all the children and lots of parents about the books and her experience as a writer.  Phew!  What a lovely World Book Day – we certainly did a lot of buzzing about books!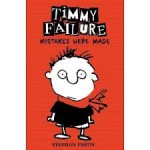 Great review for Stephen Pastis's Timmy Failure by young reader Noah Backhouse aged 9-'The Book was great and hilariously funny. Timmy Failure is a real page turner!!! It was so great I just couldn't put it down. My favourite character is Total the 1500 lb polar bear.  I recommend that everyone should read this book!' Timmy Failure is published by Walker Books in Feb 2013.  Order your copy now – you won't be disappointed!!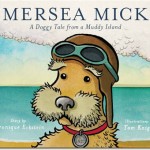 A Doggy Tale from a Muddy Island – Mersea Mick – meet author Veronique Eckstein in the Gallery on Friday 14th December at 6.30pm and 7.15pm.

Veronique Eckstein author of the Christmas Seal talks about her beautifully illustrated tale of a First World War Pilot and his flying companion Mick his faithful Fox Terrier Dog.
In 1988 a sharp-eyed nine-year old boy found a 1lb glass jar sticking out of the cliffs at East Mersea.  He handed the jar to Dougal Urquart, Ranger at Cudmore Grove.
The jar contained a faded envelope with a letter from a First World War pilot to his faithful fox terrier Mick. They turned out to be from the dog's gravestone that used to be in the bluebell wood on the cliff at Cudmore Grove, East Mersea.
These unique beach finds have been spun into a story involving two boys, a dog and a World War I pilot.
As part of this year's Literary Festival, EMMA CRAIGIE author of CHOCOLATE CAKE WITH HITLER visited Tendring Technology College and spoke to the whole of Year 7, giving a fascinating insight into Hitler's last few days in the Bunker.  She then visited Colchester County High School for Girls and spoke to a range of age groups from Year 8 to Year 12!  A lovely author, a brilliant book and two amazing school events.  Thank you to everyone involved in making this such a success.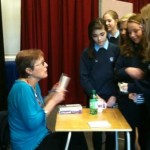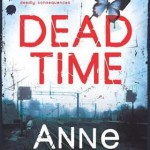 We were delighted to be asked by Bloomsbury if we would like to be part of Anne Cassidy's book tour.  Anne was promoting her latest book Dead Time, a gripping thriller which is the first of a series of books called The Murder Notebooks.  On Tuesday 15th May, Anne spoke to the whole of Year 8 at Colchester County High School for Girls and then to a small group of Year 9 girls at Tendring Technology College.  Her rather quirky and bleak view of the world certainly impressed the girls who were keen to get their hands on the book!  Many thanks to Anne and Bloomsbury.

Celebrating Independent Booksellers' Week 18th – 25th June 2011

Find the Hidden KipperCompetition.
Mini-Kipper figures will be hiding in shops in Connaught Avenue all week!  The person who brings the list with the most sightings of Kipper wins the prize.  If you see Kipper himself he will also sign your sheet!
Prize presented by Kipper himself on
Saturday 25th June at 10am.
You may even find Kipper serving in the shop from time to time too!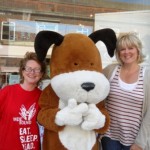 KIPPER COMES TO TOWN
Kipper will be joining us for stories throughout the week:
Wednesday 22nd at 10am & 11am in Frinton Library
Wednesday 22nd at 4.15pm in the shop with Mary
Friday 24th at 9.30am in the shop with Mandy
Saturday 25th at 10am in the shop with Mary
BEDTIME STORY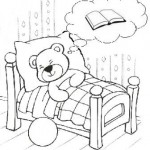 We hold our children's bedtime story on the last Wednesday of each month.  Please join us at 5pm for this lovely event.  We look forward to seeing you then.
WORLD BOOK DAY 2011 – MAYOR PRESENTS PRIZES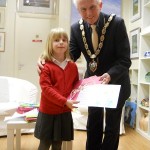 Following a very difficult judging process, the Mayor came to the shop on World Book Day to present the prizes for our Book Jacket Design Competition.  The winners were thrilled with their awards and we were amazed at the incredibly high standard of the entries.
INDENPENDENT BOOKSELLERS WEEK – MONDAY 14TH TO TUESDAY 22ND JUNE
To celebrate IBW we have arranged the following exciting activities for children and hope you will be able to join in the fun!
WHERE'S WALLY

From Monday 14th June, Wally will be hiding in various shops in Connaught Avenue and somewhere different every day in Caxton Books and Gallery.
MEET WALLY
Wally will be in the shop on Tuesday 22nd at 4.00 p.m. to award prizes to those children who found the most wally hiding places!
DO DAD'S DOODLE?
Saturday 19th June from 11.a.m. everyone is invited to try their skills at doodling. Its Fathers' Day on Sunday 20th, so why not doodle a present for Dad, or bring Dad along and doodle together. Lots of prizes and activities to enjoy.
EASTER WINDOW DESIGN COMPETITION – Open to all primary school children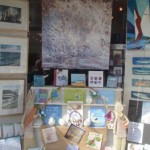 Easter Window designed by Lawrence Anderson