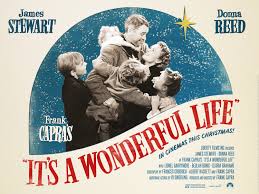 We have decided to really get into the spirit of Christmas with a special showing of the Christmas Classic 'It's a Wonderful Life'.
Please join us for a free glass of mulled wine and a mince pie on Friday 6th December at 7.30pm.
Tickets are £7 each as usual and doors open at 7pm.   We very much hope you can join us.
P.S…don't forget to bring the tissues!!