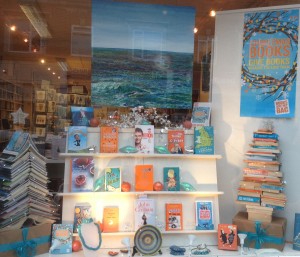 Only a few shopping days left before Christmas, so we would love you to pop in and see if we can tempt you with some of the amazing books we have selected this year.  We also have some beautiful new pieces of artwork, a sample of which can be found on our Gallery page.
We are sure that not many of you will be thinking about events in January, but just in case we've put details of our next Supper Book Club with author Rebecca Whitney on our Events page.  This will take place on Tuesday 27th January at Café 19.
And finally, in case you don't get a chance to visit us again, we would like to take this opportunity to wish you all a most Merry Christmas and a very Happy New Year!  With best wishes from Judith and Sally.