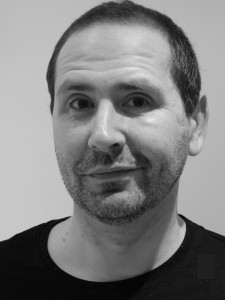 Tuesday 26th April 2016 – Café 19 at 7pm
Tickets £30 for 2 courses, coffee & Jem's brilliant debut hardback, Shtum.
We are delighted to welcome Jem Lester to Frinton to talk about his debut novel, Shtum.  Jem was a journalist for nine years and saw the Berlin Wall fall in 1989 – and though there, he denies personal responsibility. He was also the last journalist to interview the legendary Fred Zinnemann, before the director died. He denies responsibility for that too. He taught English and Media studies at secondary schools for nine years. Jem has two children, one of whom is profoundly autistic, and for them he accepts total responsibility. He lives in London with his partner and her two children.  On his inspiration for the book he says: "I think, initially, the idea for Shtum came from the realisation that my own non-verbal, autistic son was more forthright in expressing his wants and needs than I was. Of course, I wanted to dismantle the stereotype of the 'gifted' autistic child but at the same time I thought it imperative that the joy and humour of these wonderful, innocent children was recognised and celebrated."
For more information about Shtum, please go to our Events page.