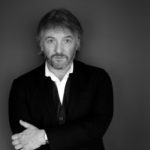 Saturday 2nd September in the Mcgrigor Hall at 7pm
John Connolly, best known for his hugely popular Charlie Parker thrillers, will be launching his new book he. 

This book was born in 1999, when John Connolly was visiting a friend in LA.  A derby hat was mentioned in the course of the conversation – one given as a gift by an aging comic actor and this planted a seed from which comes an extraordinary fictional reimagining of the life of one of the greatest screen comedians the world has ever known.   He was a man who knew both adoration and humiliation; who loved and was loved in turn; who betrayed and was betrayed; who never sought to cause pain to others, yet left a trail of affairs and broken marriages in his wake…  And whose life was ultimately defined by one relationship of such tenderness and devotion that only death could sever it; his partnership with the man he knew as Babe.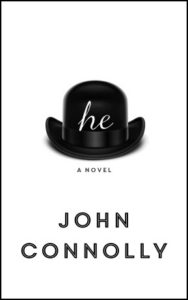 With he, John Connolly recreates the golden age of Hollywood for an intensely compassionate study of the tension between commercial demands and artistic integrity, the human frailties behind even the greatest of artists, and one of the most enduring and beloved partnerships in cinema history: Laurel & Hardy.
Join us for a short Laurel & Hardy film and to hear John Connolly talk about his amazing journey discovering the truth about this extraordinary character.
he is Stan Laurel,
But he did not really exist.  Stan Laurel was a fiction.
And this is his tale….
Tickets £5 with 10% off the book.  There will be a pay bar.