Book Shop Day 2017 is THIS
Saturday – 7th October
Meet the Author…
Meet the Artist…
AND grab a Limited Edition
Orla Kiely BAMB Tote Bag
To celebrate Book Shop Day 2017 we have lots of exciting things to make you smile: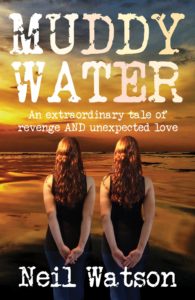 Join us for coffee and cake at 11am on Saturday to meet local author Neil Watson who will be talking about his first thriller Muddy Water, set in his home town of Wivenhoe.  For more information about the book, please see our Book Shop page.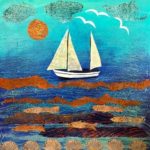 Neil will be joined by his wife Jane Watson who is a self-taught artist with a passion for colour.  She is a regular exhibitor in the gallery and will be showing some new work this Saturday to celebrate BAMB Day.  The delightful boat collage above is one of her recent works.
And while you are here, we also have 3 great offers for you:
Offer 1:  Grab a Christmas Catalogue and 20% DISCOUNT TOKEN for all orders placed from the catalogue by 5pm on Halloween.
Offer 2:  Spend £30 and get this year's beautiful Limited Edition BAMB Bag designed by award-winning designer Orla Kiely (while stocks last).
Offer 3:  Take away a free Children's Tote Bag featuring Pip and Posy