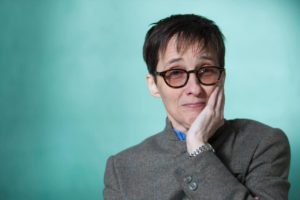 We are delighted to welcome to Frinton
 the award winning writer and performer 
A. L. Kennedy
Tuesday 28th November – 7pm at Cafe 19
Her work includes novels, short stories, drama, non-fiction and journalism for a variety of UK and overseas publications.  She is also a stand-up comedian and can often be heard on BBC Radio 4.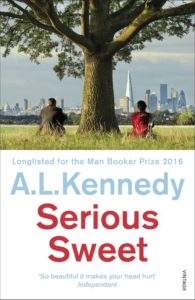 Her most recent novel, Serious Sweet, was longlisted for the 2016 Man Booker Prizes and tells the story of two middle-aged people desperate to improve their lives.  As Jon and Meg navigate the sweet and serious heart of London – passing through 24 hours that will change them both for ever – they tell a very unusual, unbearably moving love story.
Do join us for what we know will be a truly entertaining evening.
Tickets £15 for 2 courses & coffee
For more information on the novel, please see our Book Club page.