On Friday 15th December from 6-7pm we will be sharing a festive glass with author
Paul Kerensa
who will be signing his latest book
HARK! The Biography of Christmas
We will also be offering 10% off all book purchases to help you complete your Christmas shopping.
We do hope you can join us!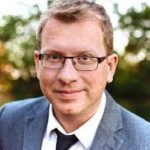 Paul is an award-winning writer of TV, radio, books and his own stand-up comedy, which he still performs twice or thrice a week. He's part of the British Comedy Award-winning writing team for BBC's Miranda, the Rose d-Or Award-winning writing team for BBC1's Not Going Out, he's written for cult shows like C4's TFI Friday and BBC Radio 4's The Now Show and Dead Ringers, as well as mainstream hits like BBC's Top Gear, Buble at the BBC and the BBC Music Awards.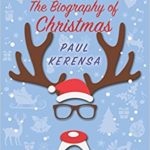 In this delightful sleigh ride through Christmas history, Paul Kerensa answers the festive questions you never thought to ask. . . Did Cromwell help shape the mince pie? Was St Nicholas the first to use an automatic door? Which classic Christmas crooners were inspired by a Hollywood heatwave? And did King Herod really have a wife called Doris? Whether you mull on wine or enjoy the biggest turkey, the biggest tree or the biggest credit card bill, unwrap your story through our twelve dates of Christmas past. From Roman revelry to singing Bing, via Santa, Scrooge and a snoozing saviour, this timeless tale is perfect trivia fodder for the Christmas dinner table.