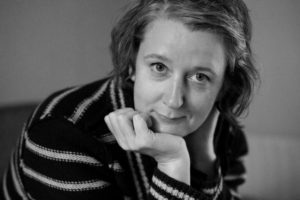 Thursday 22nd February  2018
Café 19 at 6.30pm
Tickets £25 for 2 courses, coffee & a copy of one of Claire's books.
We are delighted to announce that
Claire Fuller, author of the bestseller
Our Endless Numbered Days will be joining us to talk about her latest novel Swimming Lessons.
Please see below for an outline of each of Claire's books.

Café 19's delicious menu can now be seen on our Events page.

_____________________________________________________________________________________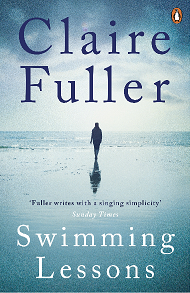 'Gil Coleman looked down from the window and saw his dead wife standing on the pavement below.'
Gil's wife, Ingrid has been missing, presumed drowned, for twelve years.
A possible sighting brings their children, Nan and Flora, home. Together they begin to confront the mystery of their mother. Is Ingrid dead? Or did she leave? And do the letters hidden within Gil's books hold the answer to the truth behind his marriage, a truth hidden from everyone including his own children?
'Thrilling, transporting, delicately realised and held together by a sophisticated sense of suspense…more than matches the power of Fuller's debut… Powerful, pleasing and pleasurable.' Sunday Times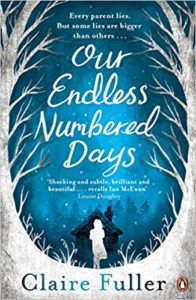 Claire's brilliant first novel Our Endless Numbered Days won the DESMOND ELLIOTT PRIZE in 2015 and tells the story of eight year old Peggy Hillcoat is eight. It's 1976 and Peggy spends her summer camping with her father, playing her beloved record of The Railway Children and listening to her mother's grand piano, but her pretty life is about to change.
Her survivalist father, who has been stockpiling provisions for the end which is surely coming soon, takes her from London to a cabin in a remote European forest. There he tells Peggy the rest of the world has disappeared.  Her life is reduced to a piano which makes music but no sound, a forest where all that grows is a means of survival.  And a tiny wooden hut that is Everything.
'Fuller handles the tension masterfully in this grown-up thriller of a fairytale, full of clues, questions and intrigue.' – The Times
'Extraordinary…From the opening sentence it is gripping' – Sunday Times