Introducing Luke Allnutt and We Own the Sky
Luke Allnutt started writing WE OWN THE SKY while going through chemotherapy; as he wanted to create something for the people he loved. He said: "All the emotion I felt from losing my father, fearing that I wouldn't be around to watch my sons grow up, went into creating this family — Rob, Anna, and Jack — that I loved and cared about so much. I suppose the book was really a love note to my own family. It explores how people facing an unimaginable loss manage to survive, how their love for each other can endure against all odds."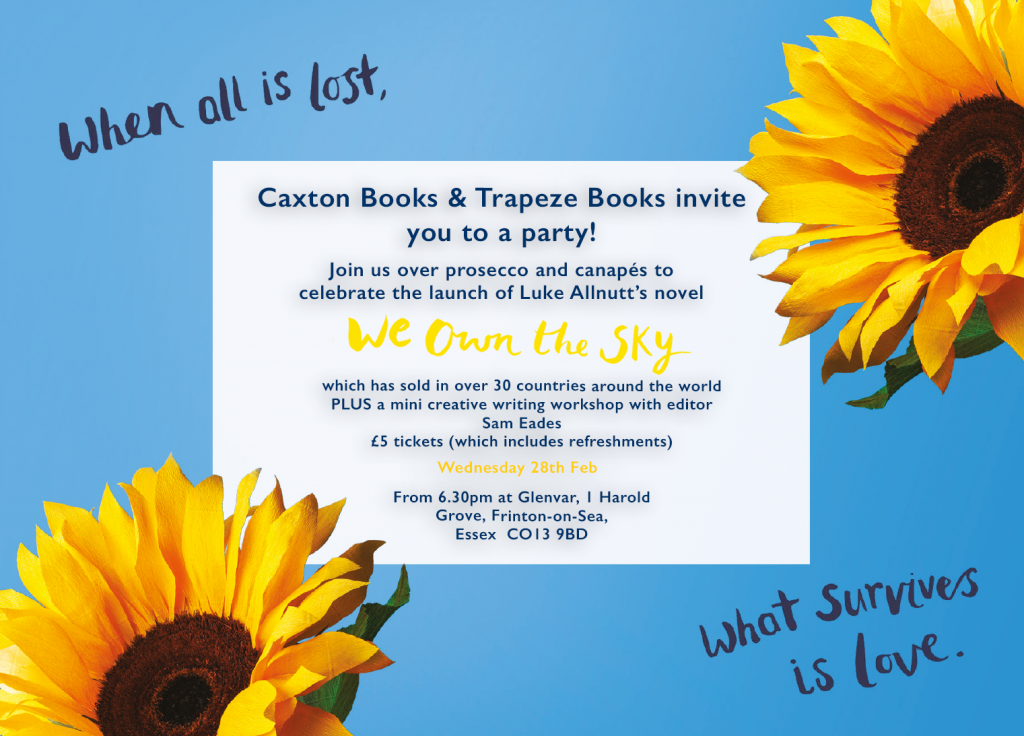 Luke was picked up off the slushpile and landed a million pound international deal! It is your classic rags to riches slushpile miracle, so do come and meet him on Wednesday 28th February at 6.30pm. 
Tickets are £5 which includes a glass of prosecco and canapés.

For more information about the book – please see our Events page.