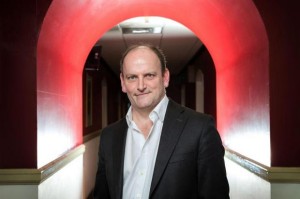 Join us to hear
Douglas Carswell
on how to overthrow the emerging oligarchy
Thursday 25th May – 7.00 for 7.30pm
at McGrigor Hall
Tickets £5 each and there will be a pay bar.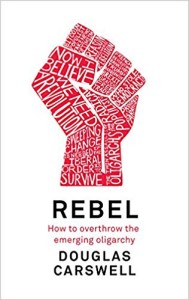 Politics has never been more unpredictable, with the rise of radical populist movements across the Western world. Rebel explains how we got here, and where we are heading – by someone who has been at the forefront of the insurgency against politics-as-usual.
A major reassessment of the history and politics of the West, Rebel puts forward a bold new thesis, explaining the forces that have caused nations to thrive or fail. In doing so, Rebel places the rise of the new radicals today in a historic context, drawing comparisons with what happened as oligarchy emerged in the Roman, Venetian and Dutch republics of the past.
Rebel goes on to propose a radical reform of politics and capitalism to free democracy from the cartels. Drawing on Carswell's first-hand experience in taking on and beating the established political parties, it shows practical steps to make this revolutionary change happen.